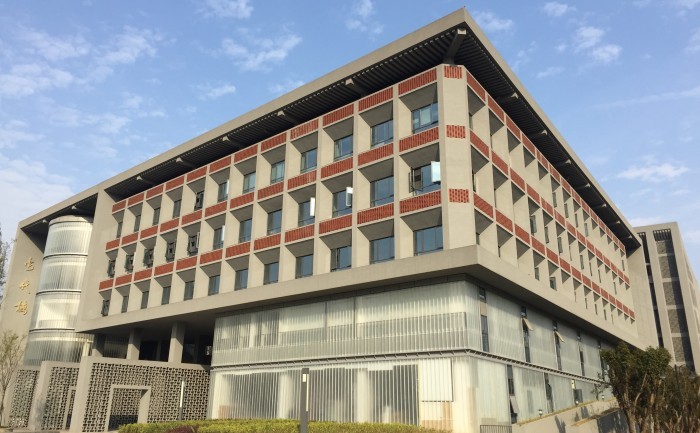 质谱技术研究是国际前沿研究方向,在质谱的发展史中,已有十三个诺贝尔奖授予了与质谱技术的诞生、发展以及应用有关的研究。质谱技术已经成为化学、生命科学、生物医学、医药研发等各个基础和应用科学领域不可或缺的分析手段。我们课题组主要从事质谱分析技术和质谱仪器装置的开发与应用研究,尤其注重发展创新分析策略来解决生物医学、合成化学以及化学生物学等前沿交叉科学研究领域中的关键问题。课题组依托武汉大学高等研究院和武汉大学化学及生物学双一流重点建设学科,以质谱科学研究为学科交叉点,发展化学、生物、医学等多学科的分析技术和应用。已经配备了研究所需的多台高端质谱仪器,包括静电场轨道阱组合式高分辨质谱仪(LTQ Orbitrap EliteTM MS)、线性离子阱质谱仪(LTQ XLTM MS)、基质辅助激光解吸电离-飞行时间质谱仪(MALDI-TOF/TOF MS)、高分辨离子淌度质谱仪(Ion mobility MS)等,并自主研发了光化学反应在线质谱分析系统、高通量化学反应质谱筛选系统等装备。此外,还建成了设备精良的合成化学、生物分析等研究平台,可以为高水平的研究提供充分的保障。我们的团队成员拥有化学、生物医学、生物信息学等跨学科专业背景,将在前沿交叉科学研究领域里进行深入的探索。目前正招收2020年入学的推免硕士研究生,专业为化学和生物学,欢迎有志于质谱研究的同学积极联系!
Mass spectrometry is one of the research frontier of modern sciences. There have been 13 Nobel prizes granted to the researches of mass spectrometry during its generation, development and applications in its developmental history. Mass spectrometric techniques have become the indispensable analytical approaches in chemistry, life sciences, biomedicine, medicinal development and many basic and applied disciplines. Our group are interested in the analytical techniques, instrumentation and applications of mass spectrometry, especially the development of innovative analytical strategies for solving the critical issues in biomedicine, synthetic chemistry, chemical biology, and other interdisciplinary sciences. Our research group relies on the Institute for Advanced Studies of Wuhan University and the national key contruction subjects of chemistry and biology. We employ the mass spectrometric science as the intersection point, and develop the multidiciplinary analytical methods and applications, such as chemsitry, biology, medicine, etc. The group has equiped several high-end mass spectrometers, including the LTQ Orbitrap Elite MS, LTQ XL MS, MALDI TOF/TOF MS and Ion mobility MS, as well as the self-developed online mass spectrometric analytical systems for photochemical reactions and high throughput reaction discovery. In addition, we also established the excellent research platform for synthetic chemistry and biological analysis. These platforms could fully meet the requirements of high level scientific research. The members in our group possess different research backgroud including chemistry, biology and bioinformatics. We will explore deeply in the interdisciplinary research areas with full of our passion!
Biological mass spectrometry
Our research focuses on the mass spectrometry, including the instrumentation, methods development and applications. This mass spectrometric study has become the intersection of multidisciplinary researches, such as chemistry, biology medicine and material science. We are very interested in biological mass spectrometric analysis, especially the bio-omics researches by using chemical biological and bioinformatic approaches. The predominant advantages of mass spectrometry in quanlification and q...