Our research is mainly on the development of eukaryotic genome editing tools, with the focus on high-throughput functional genomics. The combination of forward and reverse genetic means is employed, often in a high-throughput fashion, for the identification of genes important for host response during microbial infections or tumorigenesis.
致力于发展基因组编辑技术、功能基因组学以及基因治疗;在此基础上研究癌症、感染等重大疾病发生机制,为发展高效治疗手段提供新的药物靶点和思路。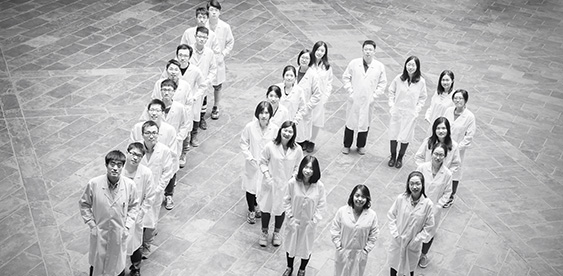 High-throughput functional genomics
We are developing variety of high-throughput screening platforms based on genome editing technology, to facilitate the functional identification of coding/non-coding genes, regulatory elements, and critical domains/sequences.
将基因组编辑技术应用于高通量功能基因组学研究,建立全基因组编码及非编码区的高通量功能性筛选平台以及功能性位点扫描技术,对高等生物的编码/非编码基因、表达调控元件等进行功能性研究,从系统生物学的角度发现新的关键序列及机制。